←
→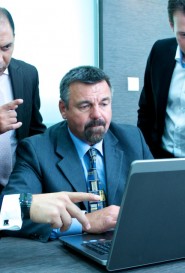 Corporate Video Dubai Product as the best solution in Social Media
Corporate and Business Videos
A good corporate video Dubai is where you don't get distracted by errors or poor quality and you are just in it. You understand and you listen to what was said, you remember it and you don't forget it. With the advances in DVD technology and its "common place" use, your video production has a much broader application. Video is doing a great job for your website. It can show what you have, how it works, or educate in the use of a product or technique.
Video Portfolio
Look don't listen – We have many different video samples online. Go and take a look. If there are any particiular style you are looking for and don't see give us a call or write us an email – the chances that we have it is good – it is only a fraction of our production we have avalible online.
Of course we can not forget about power of  corporate or product pictures. As photographers Dubai we will create eye catching folio of your products that can be attach in all social media platforms. This two actions should work parallel  to achieve the best  effects on market.